This site is designed to accommodate
ANY SPORT
in ANY REGION
at ANY LEVEL

If you know of a League that would like to use the MyDivision Result and Table online system please ask them to contact us via
info@mydivision.com
or send us their contact details
and we will give them a call

We even have a version allowing leagues to use our system on their own website




---




---
Get me up and running
See the full version in the FAQ section
Register
Login
Go to your League (any league that your club plays in)
Link yourself to your club (see FAQ How do I link to my Club?)

Everything you can do and how to do it, is listed in the FAQ section and/or via the [?] help balloons.
The [i] balloons are used for extra information to save cluttering up the area with too much text.

It costs nothing more than a couple of minutes of your time to register and once logged in you will be able to see a whole lot more, like who played, player stats and player tables.

You only need to link yourself to your club should you want to use our match reminder facility, see contact numbers or are asked by your club to enter team results.

Of course you do not need to be logged in to see how your team is doing, just click on Leagues (above) to find your league.


---
Visitors to MyDivision grows year on year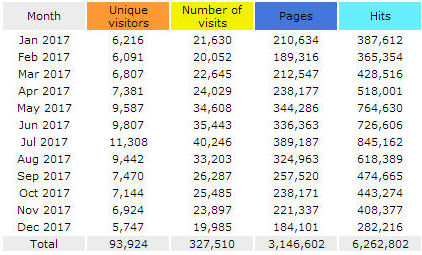 | | | | | |
| --- | --- | --- | --- | --- |
| | Unique Visitors | Number of Visits | Pages Viewed | Hits |
| 2017 | 93,924 | 327,510 | 3,146,602 | 6,262,802 |
| 2016 | 81,960 | 238,799 | 2,105,035 | 5,267,464 |
| 2015 | 73,480 | 199,159 | 2,619,608 | 5,166,842 |
| 2014 | 63,825 | 165,145 | 1,353,614 | 3,651,349 |
Please login to see the latest set of confirmed scores and this weeks matches